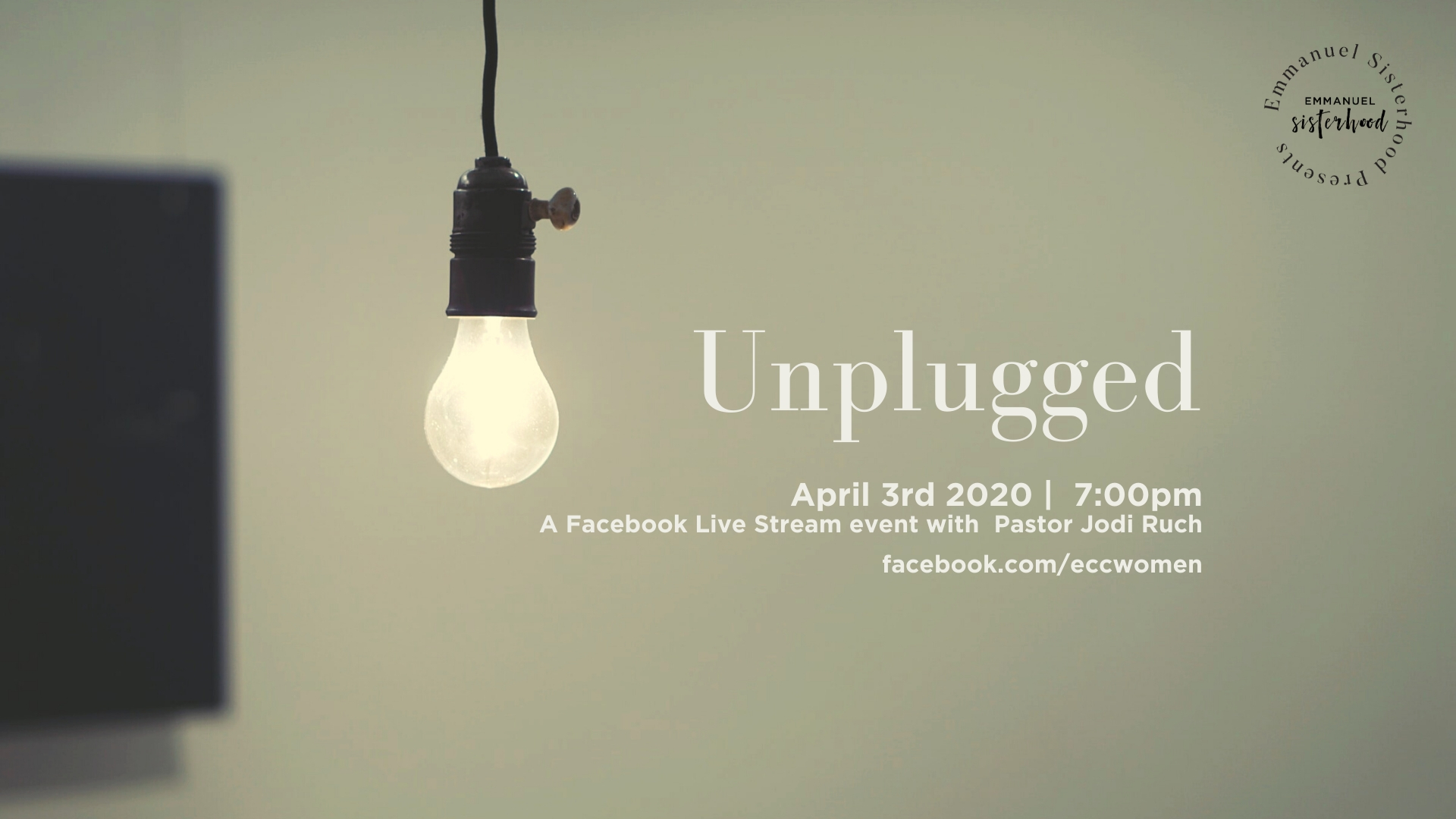 Friday, April 03, 2020
,
7:00 PM - 8:00 PM
Website: https://www.facebook.com/eccwomen/
Join us for our next Emmanuel Sisterhood event "Unplugged" on Facebook live. We will join together as a community of women and hear an encouraging word from Pastor Jodi Ruch. While we're Unplugged from so much around us, let's take time to plug into everything God has for us! We can't wait to see you on Emmanuel Sisterhood Facebook live on April 3 at 7pm CST.
Visit the Emmanuel Sisterhood Facebook page for more details and to tune into this event!