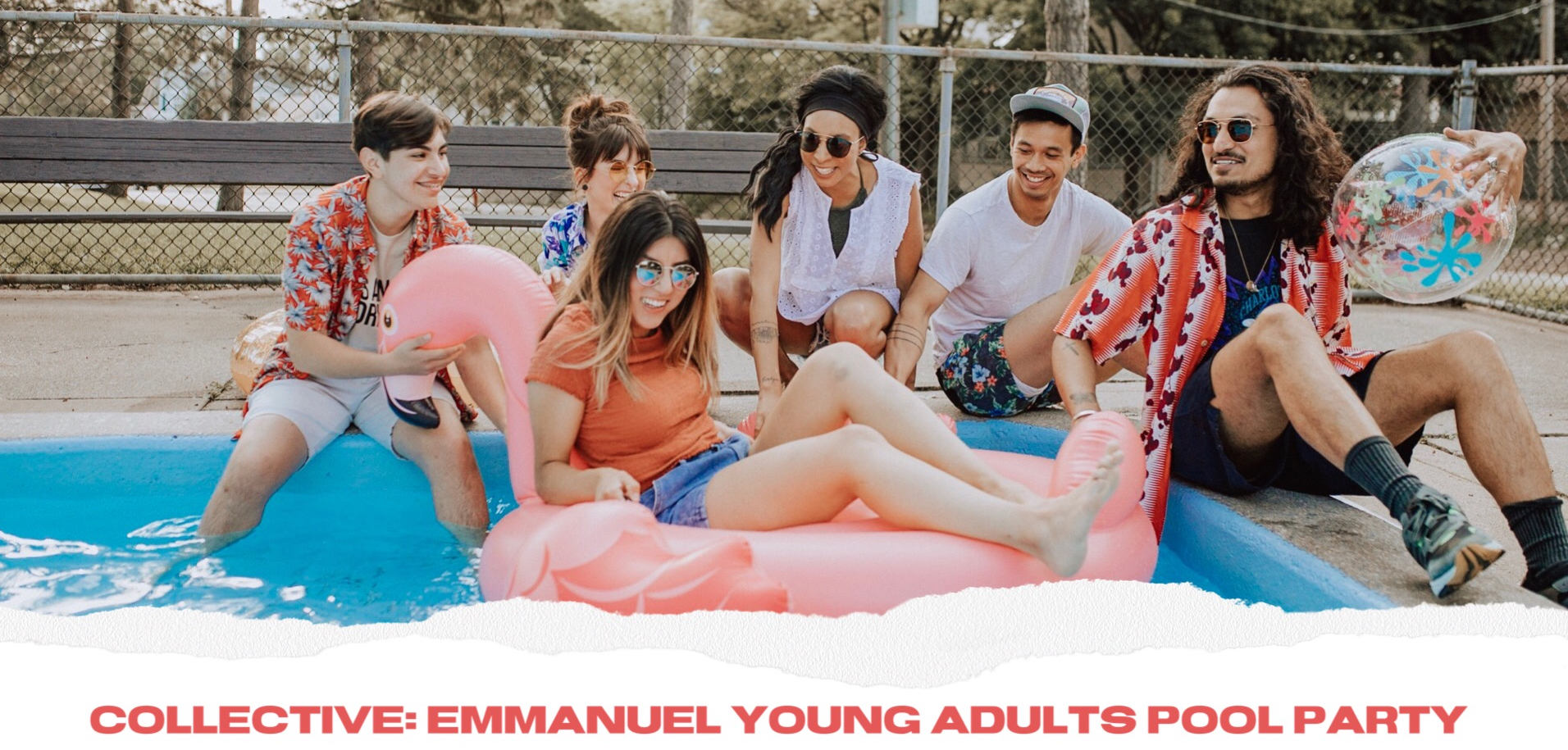 Saturday, July 20, 2019
,
4:00 PM
Location: Andover, 17271 Partridge St NW, Andover, MN US 55304
At Emmanuel we care about RELATIONSHIPS! Collective is a community of 20-somethings in the Twin Cities area that are passionate about relationships and believe that life is better together. Grab a friend and come cool off at our biggest hangout of the summer! And don't forget your swim suit. We are excited to hang and meet you!