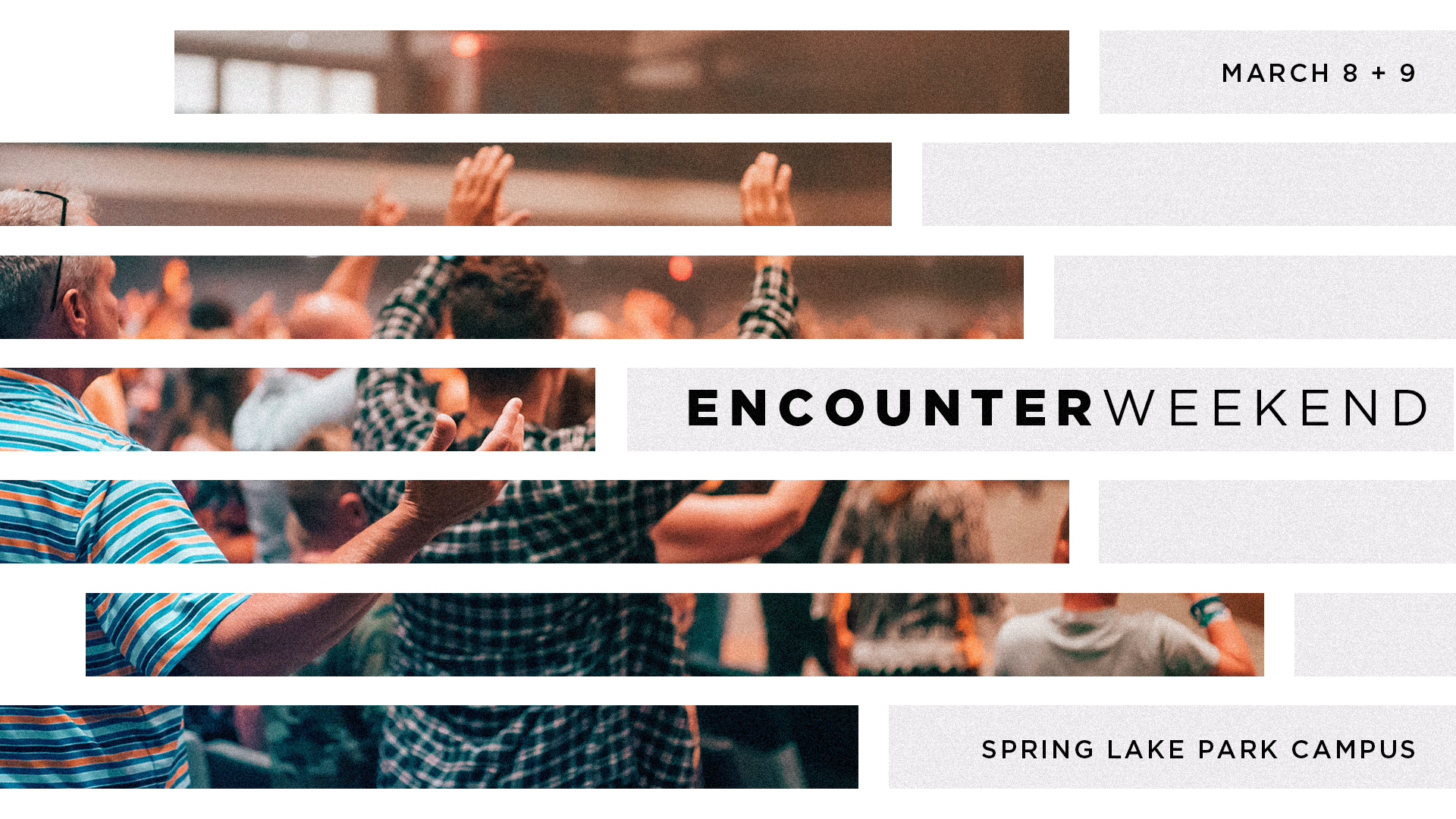 Friday, March 08, 2019
,
6:00 PM - Saturday, March 09, 2019, 7:30 PM
Location: Spring Lake Park, 7777 University Ave. NE, Spring Lake Park, MN US 55432
Cost: $30.00
Encounter Weekend is an in-house retreat at the Spring Lake Campus.
This dynamic event consists of 7 life-changing sessions where a believer can encounter God, be set free to walk in daily victory and experience the power of the Spirit.
* This event is 21+
THE SESSIONS
1. Awareness
2. The Cross
3. Sexual Integrity
4. Breaking Generational Patterns
5. Unresolved Hurt & Anger
6. Made in His Image
7. Baptized in the Spirit
Registration covers all of your materials as well as lunch and dinner on Saturday.
Schedule
Friday, March 8
6:00PM – 10:00PM
Saturday, March 9
9:00AM – 7:30PM
Materials
All Encounter attendees will receive their own Encounter Participant Guide, resources and access to additional online content.