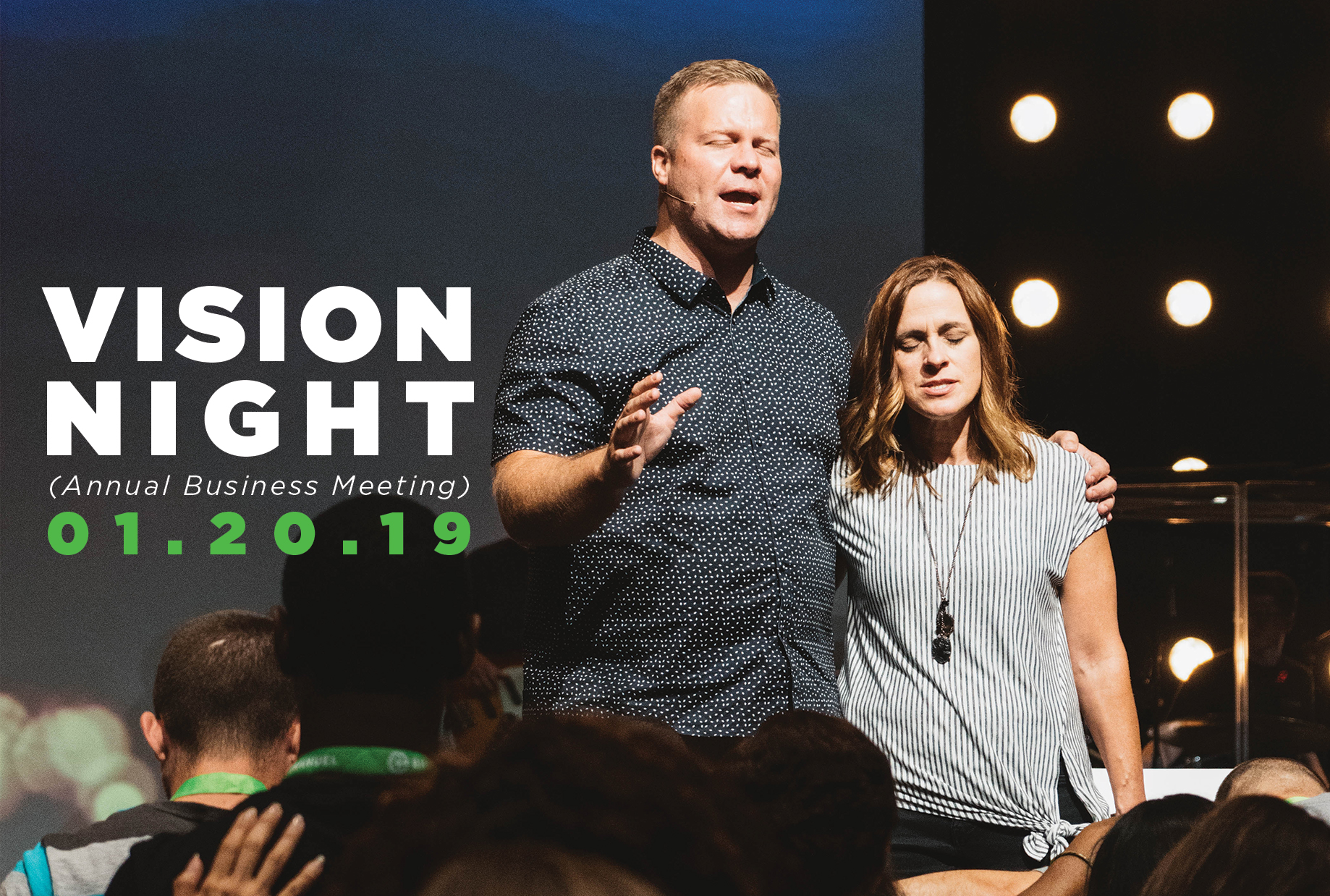 Sunday, January 20, 2019
,
6:00 PM - 7:00 PM
Location: Spring Lake Park, 7777 University Ave. NE, Spring Lake Park, MN US 55432
Sunday, January 20th is going to be an important moment for our church in 2019. We will be celebrating what God has done in 2018, and looking ahead to what is in store for 2019. This will be a great moment to hear from the heart of our pastor. In the past we had called this time together the Annual Business Meeting. We have shifted the title to Vision Night because there is so much more than business that will take place. Everyone who attends Emmanuel is welcome to attend. The meeting will happen at our Spring Lake Park Campus in the Sanctuary at 6pm.
Childcare will be provided for for kids aged 6 weeks - 5th grade. Please register as soon as possible so we can prepare with the appropriate ratio of adults to children for childcare.