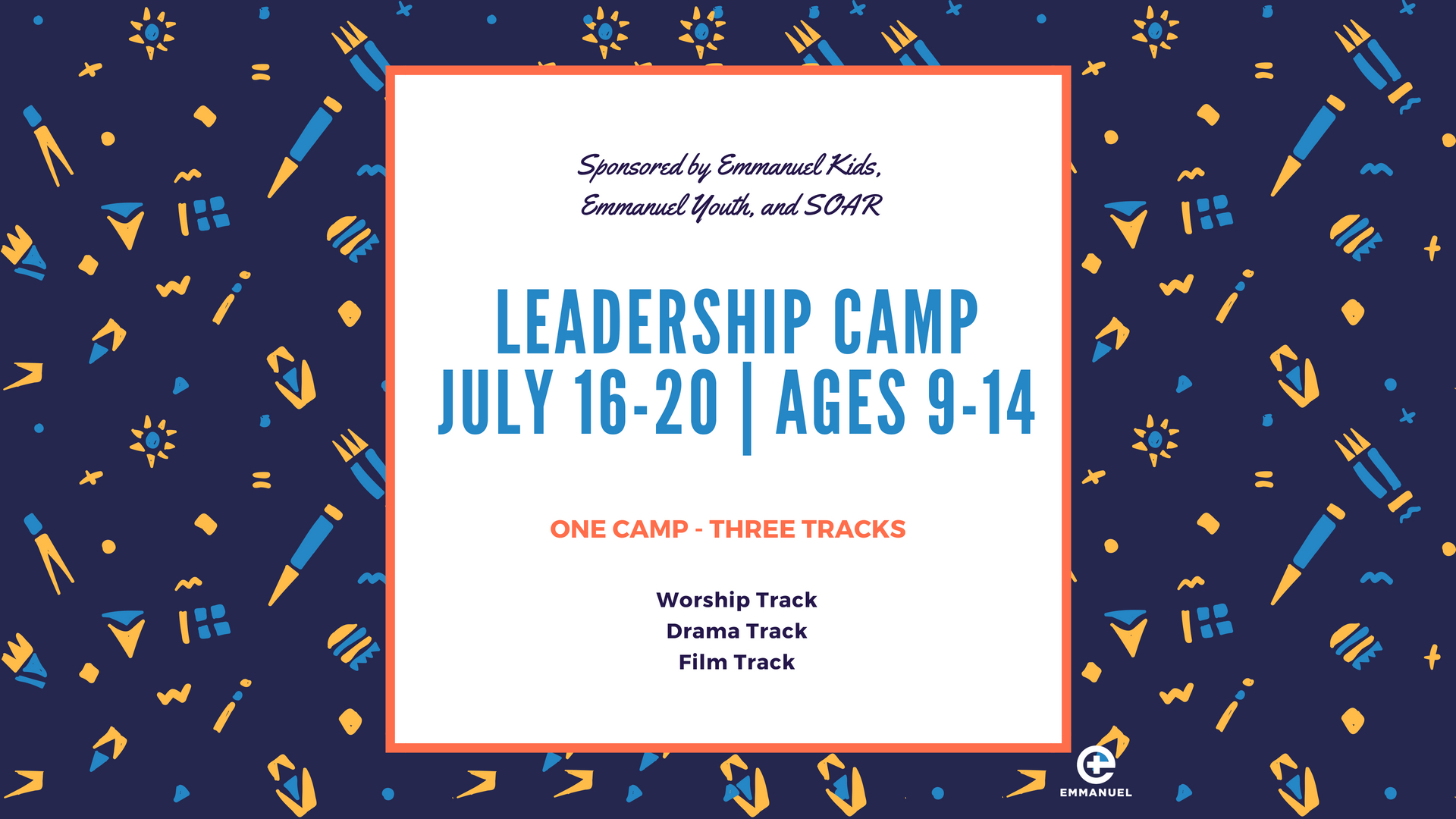 Monday, July 16, 2018 - Friday, July 20, 2018
Cost: $125.00
Leadership Camp – July 16-20
Ages 9 -14
Sponsored by Emmanuel Kids, Emmanuel Youth and SOAR.
Questions? Email Pastor Mark -
Learn New Skills, Meet New Friends, Have Fun
One Camp – Three Tracks
Worship Track – Use your musical gifts to create a band and lead God's people in worship • Track Director: Audrey Johnson
Drama Track – Develop your acting ability for stage and film. • Track Director: Melissa McKinnon
Film Track – Learn skills needed to produce your own short films: script writing, Story Boarding, Directing, Cinematography • Director Tim Schrader
$125/person (Price includes lunch)
$25 non-refundable registration fee. Balance due July 8
Don't Delay - Register Today – Space is limited to 25 people per camp.
registration closed