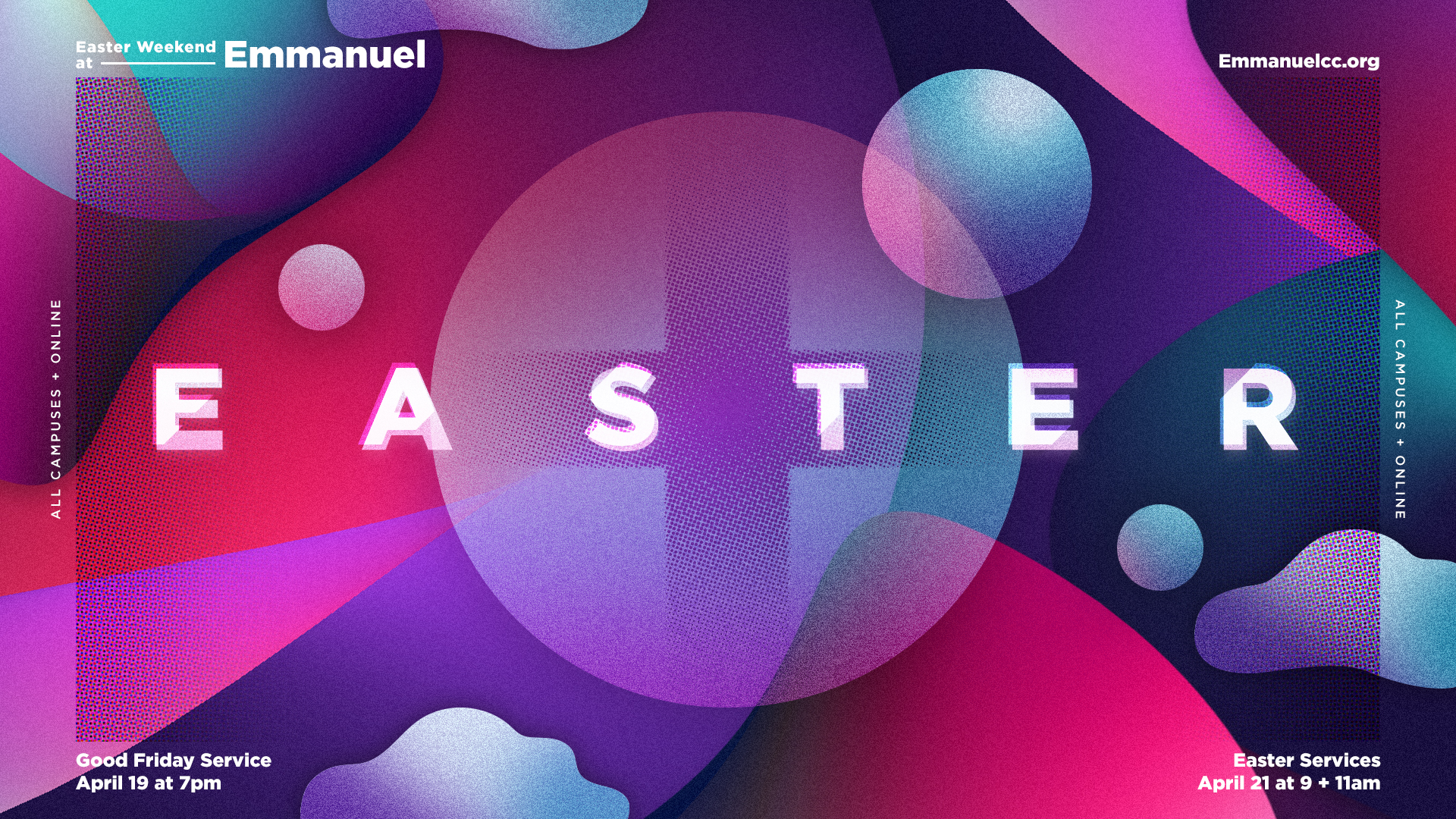 Sunday, April 21, 2019
,
9:00 AM - 11:00 AM
Join us as we celebrate Easter at Emmanuel!
You and your family are invited to join us on Easter Sunday at either 9 or 11AM! We'll have a powerful time of worship, photo booths, fun activities for kids, and an encouraging message of hope from Pastor Nate Ruch. It's a time when we come together to celebrate our risen Savior. Easter truly is for everyone and we would love for you and your family to join us a we celebrate the risen Lord, Jesus!
And we have something special planned for your kids!
Kids ages 3-5 we will have an egg hunt!
Kindergarten - 5th grade will be having a glow in the dark egg hunt!
Every kid will leave with a bag of candy
If this will be your first time visiting,
pre-register your kid right now to skip the line on Sunday! We require all kids who visit to fill out some paperwork letting us know who you are. You can do that now so your kid will be ready to go right when they get here. When you arrive on Sunday, simply go to our registration desk, tell us that you pre-registered and we'll be ready to walk you and your child to their class. This will help you get into church on time!
*PRO TIP: Kids 6 weeks - PreK enter through door 1 for quicker access to the nursery. Kids Kindergarten - 5th Grade enter through Door 4 and go upstairs to check-in to their class.
There's something for the whole family, and we would love for you to be our guest for the weekend.
SERVICE TIMES
Sunday, April 21 | 9 & 11AM at all locations