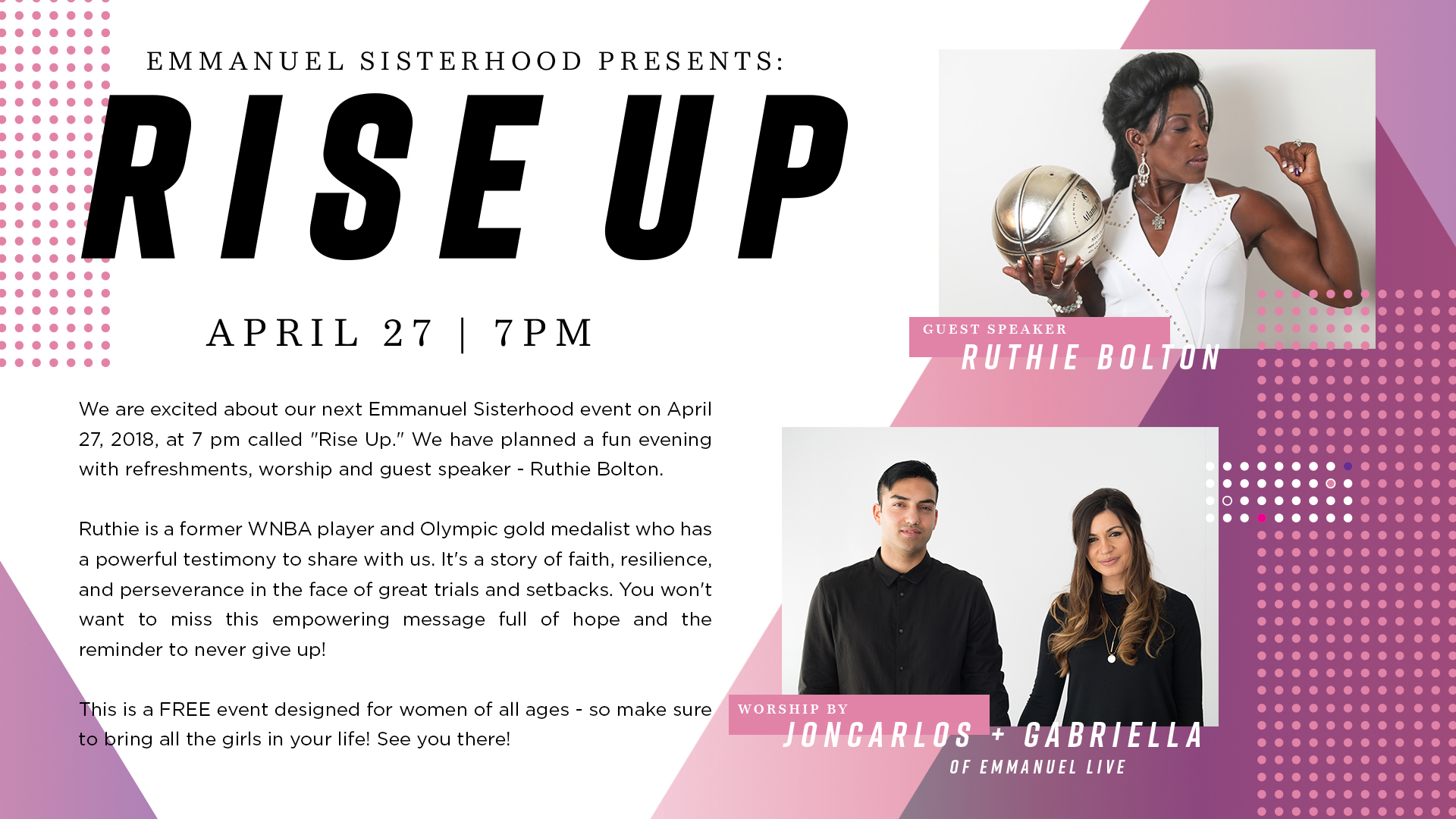 Friday, April 27, 2018
,
7:00 PM - 10:00 PM
Location: Spring Lake Park, 7777 University Ave. NE, Spring Lake Park, MN US 55432
We are excited about our next Emmanuel Sisterhood event on April 27, 2018, at 7 pm called "Rise Up." We have planned a fun evening with refreshments, worship and guest speaker - Ruthie Bolton.
Ruthie is a former WNBA player and Olympic gold medalist who has a powerful testimony to share with us. It's a story of faith, resilience, and perseverance in the face of great trials and setbacks. You won't want to miss this empowering message full of hope and the reminder to never give up!
This is a FREE event designed for women of all ages - so make sure to bring all the girls in your life! See you there!