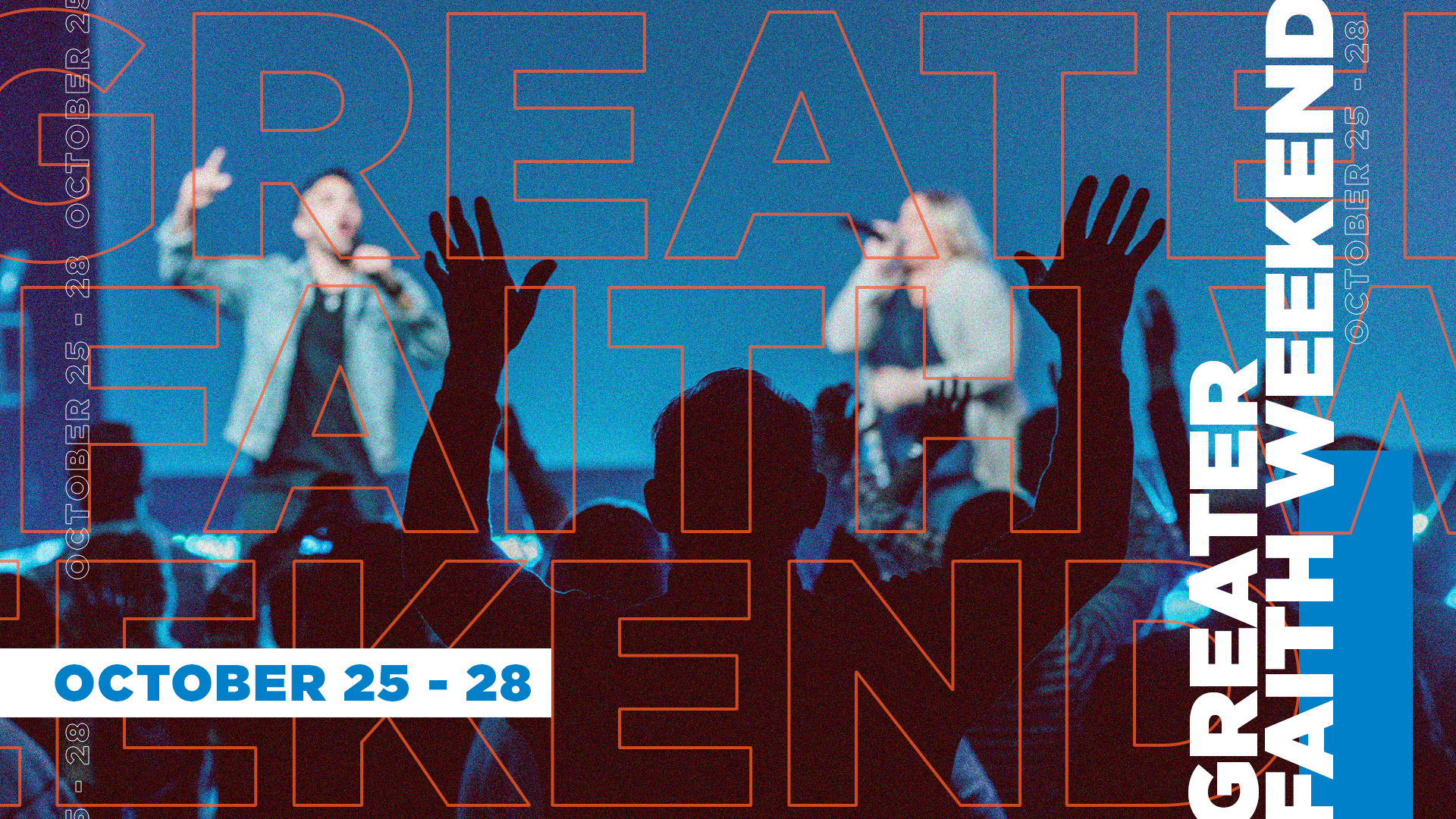 Thursday, October 25, 2018
,
7:00 PM - Sunday, October 28, 2018, 9:00 PM
Location: Spring Lake Park, 7777 University Ave. NE, Spring Lake Park, MN US 55432
Greater Faith Weekend is a special weekend set aside for us as a church to grow in faith and dive in to all that God has for us. We're kicking the weekend off early on Thursday, October 25 with a Spanish worship night featuring special guest, Job González followed by a night of worship with Emmanuel that will celebrate the release of an all new album. On Saturday morning, Bishop Walter Harvey will be training and equipping leaders of the church and at our Sunday morning services we'll have special guest speaker, Wayne Benson. Later that night we will conclude with a special service with speaker Jeff Grenell.
This weekend is going to be packed with prayer, worship, training, equipping and commissioning, so mark your calendar NOW and we'll see you there.
________
WEEKEND SCHEDULE
//Thursday, October 25
7PM | Spanish worship night with Job Gonzalez | Spring Lake Park Campus
//Friday, October 26
7PM | Worship night with Emmanuel LIVE | Spring Lake Park Campus & Online
//Saturday, October 27
10AM | Leadership Training with Pastor Wayne Benson and Bishop Walter Harvey** | Spring Lake Park Campus
**Registration required. See link below. Deadline to register your child(ren) is Monday October 22nd.
//Sunday, October 28
9AM & 11AM | Pastor Wayne Benson | All Campuses
6PM | Jeff Grenell | Spring Lake Park Campus & Online
________
KIDS MINISTRY
Thursday & Friday Night | Nursery & PreK Available
Saturday Morning | Nursery - Elementary Available upon registration
Sunday Night | Nursery - Elementary Available with special guest Kyle Jorris!

Kyle is a children's and family evangelist and entertainer. He has been in children's ministry for his entire life as his parents have been in full-time children's ministry for over 35 years. Kyle uses his crazy talents and abilities like unicycling, juggling, ballooning, puppetry, gospel magic, storytelling, comedy, and more to present the gospel message in the most creative and exciting ways you will ever see! For the past six years, he has had the opportunity to travel the country speaking and performing at kids camps, churches, and community outreaches from Montana to Florida, from Virginia to California. Although Christian evangelism is the center of Kyle's heart, he also performs at non-religious events like public schools, libraries, and private parties while still sharing an uplifting, hilarious, and encouraging message with any audience.